Dear public, dear friends, members, partners and sponsors, we are returning to in-person concerts!
At last! And it is with plenty of pride that we confirm the presentation of our next concert Pasión, on Friday November 26, at the Église catholique de Saint-Lambert.
More good news: you can already purchase your ticket by visiting the TICKETS section of our website.
The prospect of this reunion makes us immensely happy, more than you can imagine!
As you browse our site, you will see that, in spite of everything, we remained very active during COVID, and participated in several digital productions:
 Thank you for following us, for supporting us so faithfully, for purchasing tickets, or for making donations.
A happy end to the year 2021 to all of you!!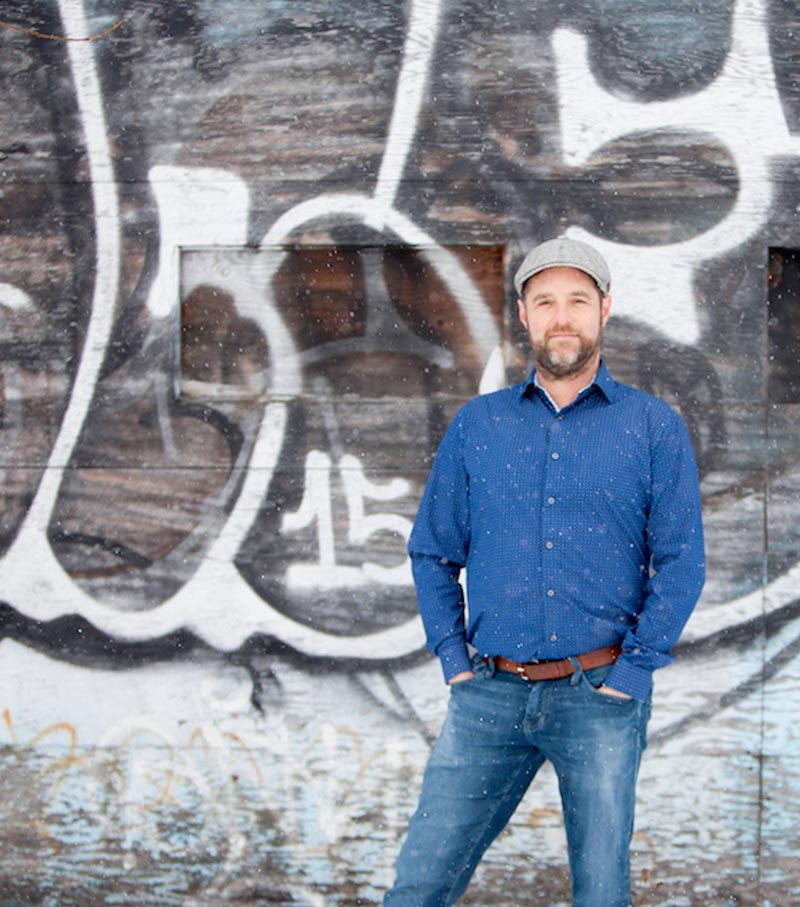 Projects that meant a lot to us...
As for so many other musical ensembles, we have had to mourn some extraordinary projects these last months. Our concerts at La Maison symphonique, the Oratoire Saint-Joseph, L'Esplanade du Parc Olympique, La Salle Pierre-Mercure and at St. Lambert Catholic Church were all cancelled. The season 2020-2021 was shaping up to be memorable, however for quite different reasons!
We wish to take this opportunity to salute all the selfless efforts of those we were due to work with: l'Orchestre classique de Montréal with Boris Brott, l'OSM with Kent Nagano, and the Elora Singers from Guelph (Ontario). We will meet again, we promise.
Our thanks go to the City of St. Lambert, to the Corporation de développement économique de Saint-Lambert and to our principal sponsors for allowing us to continue some of our activities such as the production of our virtual Christmas concert, in accordance with the public health measures in force.
Special thanks to our artistic director and conductor, Xavier Brossard-Ménard, a master of resilience! Thank you to the dedicated members of our Board, thank you to all our choristers, and sincere thanks to you all for following us on TVRS, on our new website, on our social networks and certainly in our concert venues in 2021!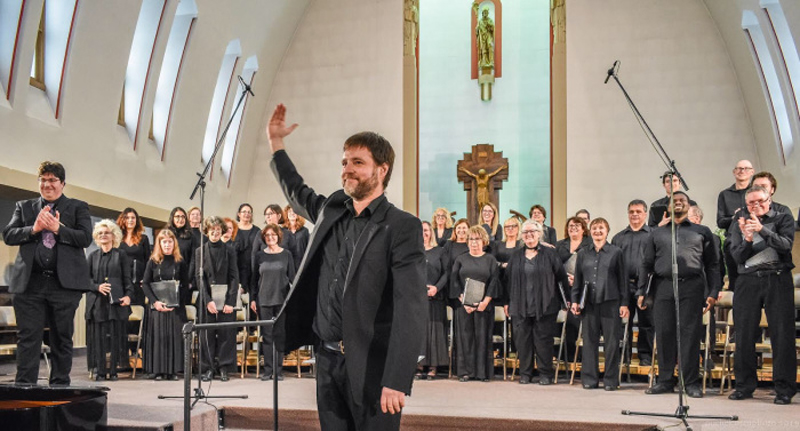 Meet the St. Lambert Choral Society
Founded in 1919, the St. Lambert Choral Society celebrated its 100th anniversary in February 2019. The first centenarian choir in Quebec, and the 3rd in Canada, the SLCS received a medal from the National Assembly in 2019, as well as the Prix Lambertois de la culture.
The festivities for our 100th anniversary, with the great Canadian bass Joseph Rouleau as our patron, gave tremendous momentum to our choir, which experienced a significant surge in growth in 2019-2020.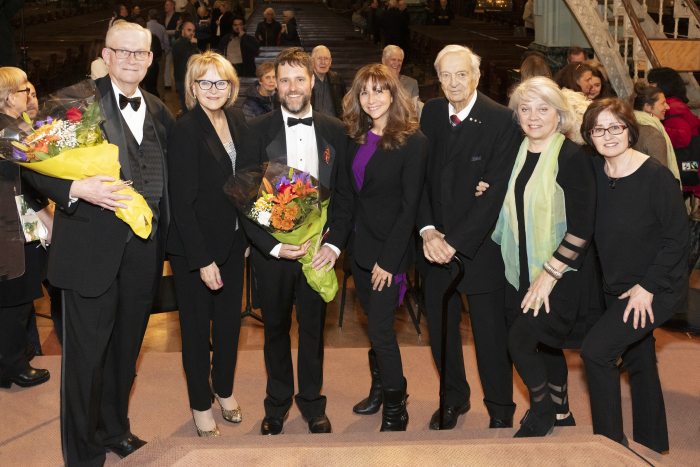 The mission of the SLCS is to promote and disseminate choral singing in St. Lambert and across the Montérégie through its innovative programs, accessible to a broad audience. Our repertoire includes a variety of styles: classical music, sacred works, opera extracts and songs from diverse cultures from around the world.
Well anchored in its community, the SLCS plays an important role in our musical ecosystem. It allows choristers to develop their talent under the direction of a conductor chosen for his pedagogical and artistic qualities. It also offers them the chance to share the stage with soloists and professional musicians, who are also very proud to be associated with a choir of this quality.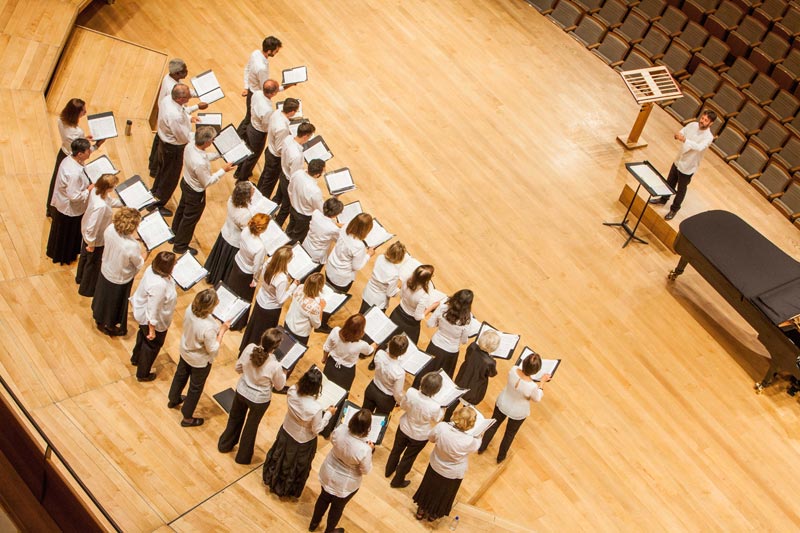 The SLCS presents a series of three concerts each year, which attract over 1800 music lovers. We also participate in the Gift of Music which helps the most disadvantaged communities, at the Remembrance Day ceremony, at the evening for new St. Lambert residents, and at the St. Lambert Days (Saint-Lambert en fête) festival.