To find out more: Subscribe to our NEWSLETTER and follow us on social media.
Nuit de Noël (Charpentier, Bach, Lully, Sweelinck, Bouzignac)
Église Catholique de Saint Lambert - 41, av. Lorne
Saturday, 2 December, 2023 20:00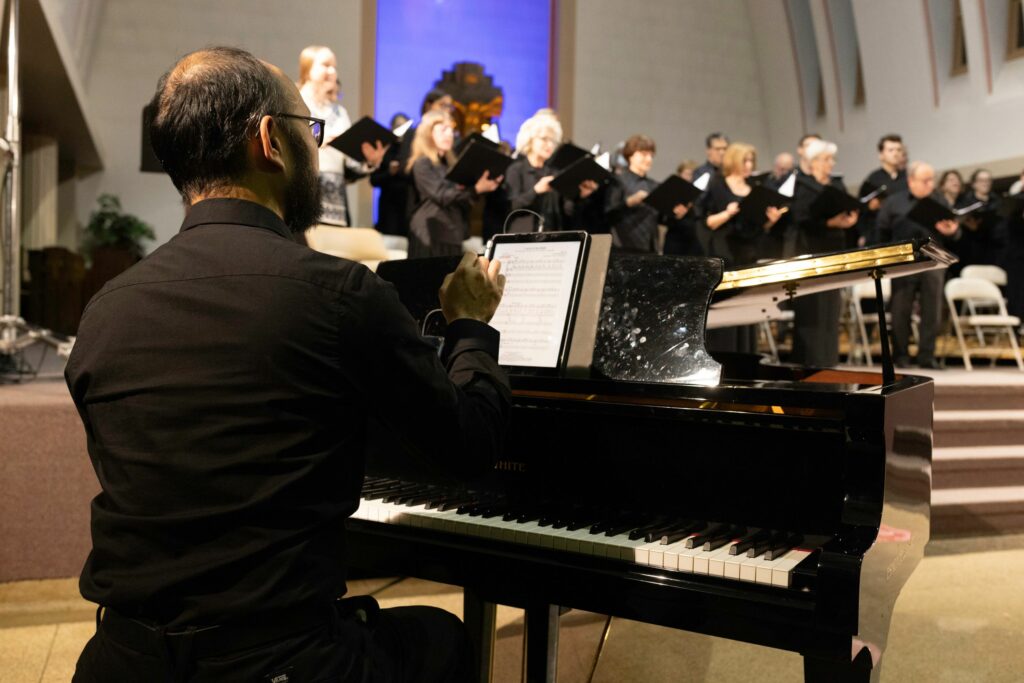 REQUIEM de Fauré et chants de la Francophonie, with orchestra and soloists Janelle Lucyk and Clayton Kennedy
Cocathédrale Saint-Antoine-de-Padoue - 55, rue Sainte-Élizabeth, Longueuil
Saturday, 4 May, 2024 20:00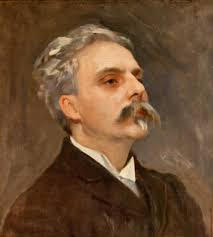 Here is what the media have said about us. Happy reading!
Find out all about our latest concerts…
Église Catholique de Saint Lambert - 41, av. Lorne
Saturday, 13 May, 2023 20:00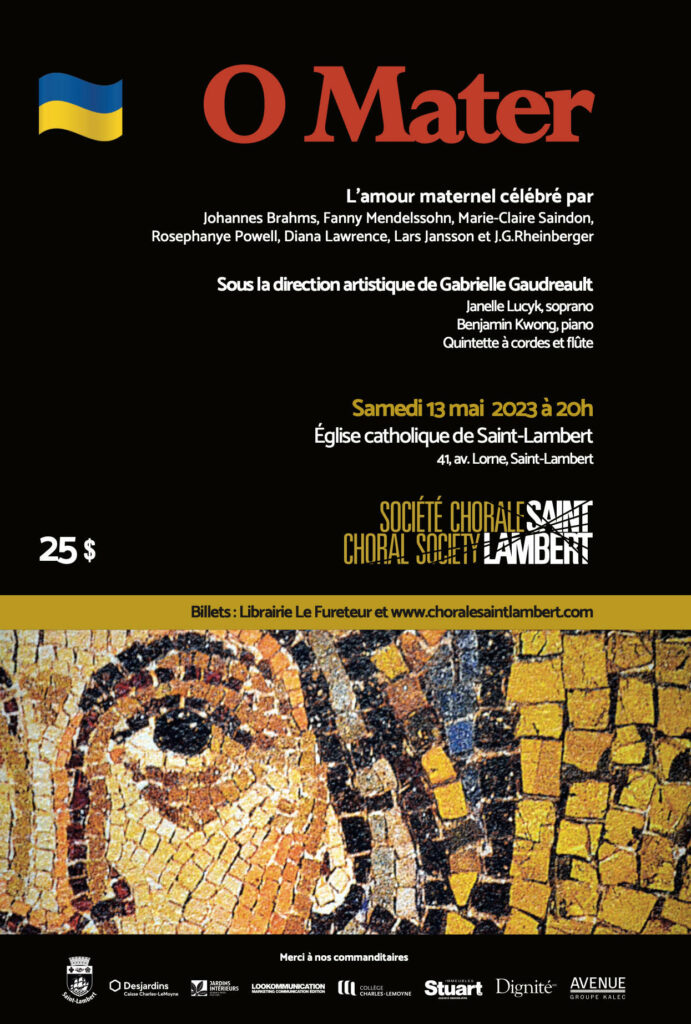 Église catholique de Saint-Lambert
Saturday, 14 May, 2022 19:30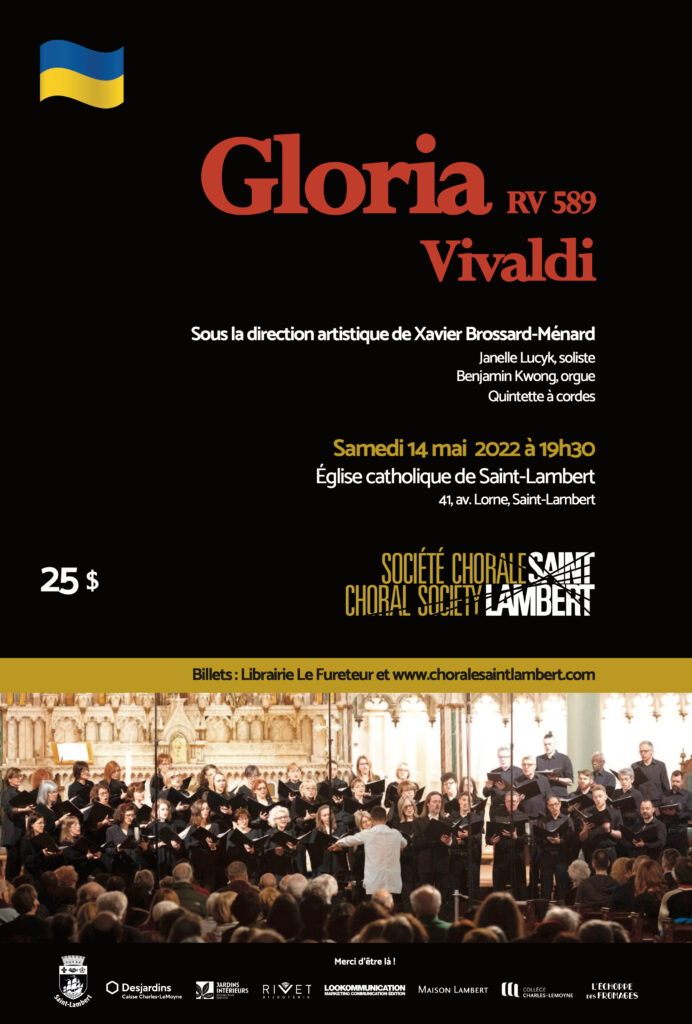 Messe solennelle opus 16, de Louis Vierne
Cocathédrale Saint-Antoine-de-Padoue
Saturday, 22 February, 2020 20:00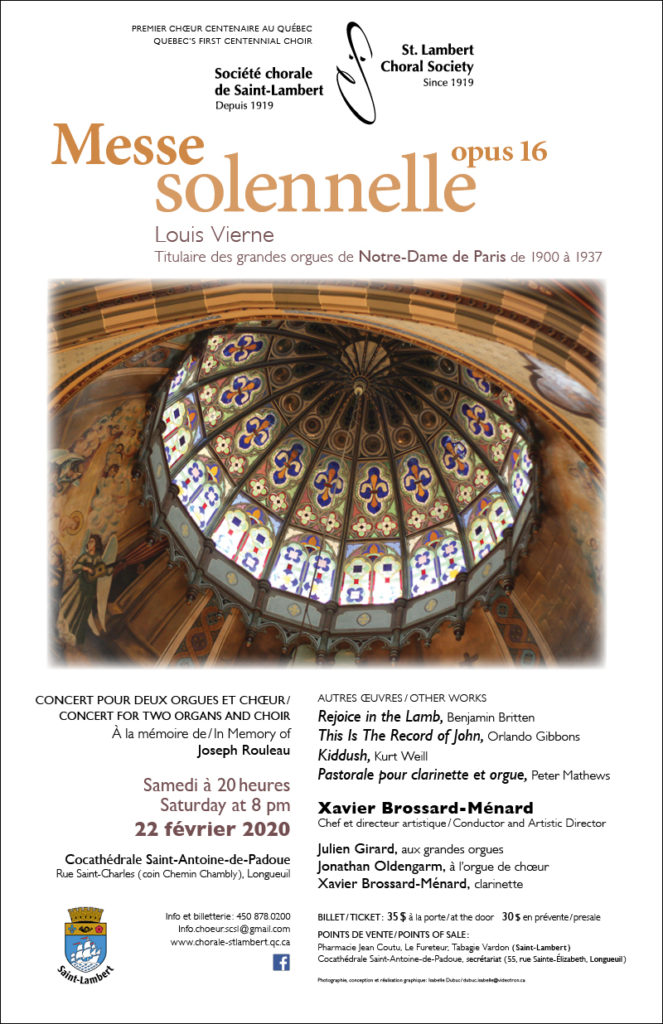 Église catholique de Saint-Lambert
Sunday, 17 November, 2019 15:00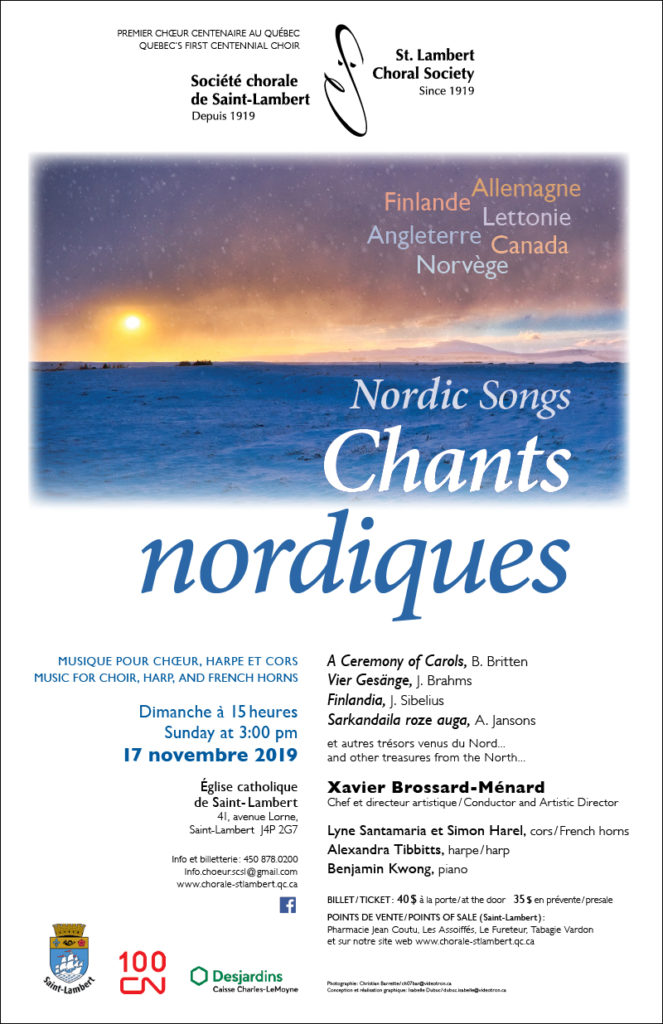 Le Grand concert du centenaire
Cocathédrale Saint-Antoine-de-Padoue
Saturday, 11 May, 2019 20:00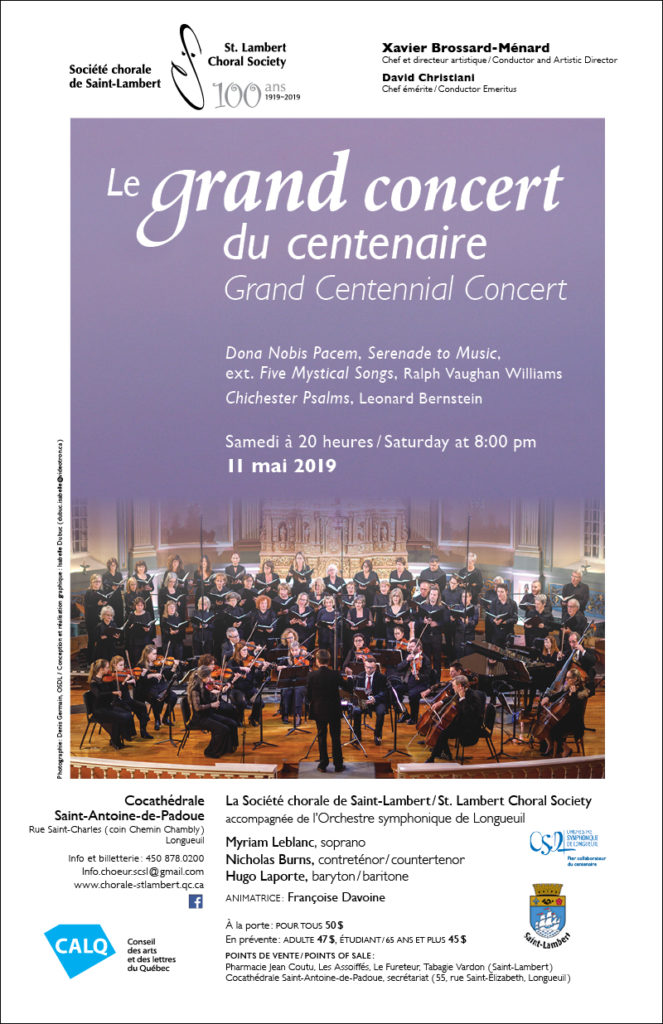 Le Grand concert du centenaire
Cocathédrale Saint-Antoine-de-Padoue
Saturday, 11 May, 2019 20:00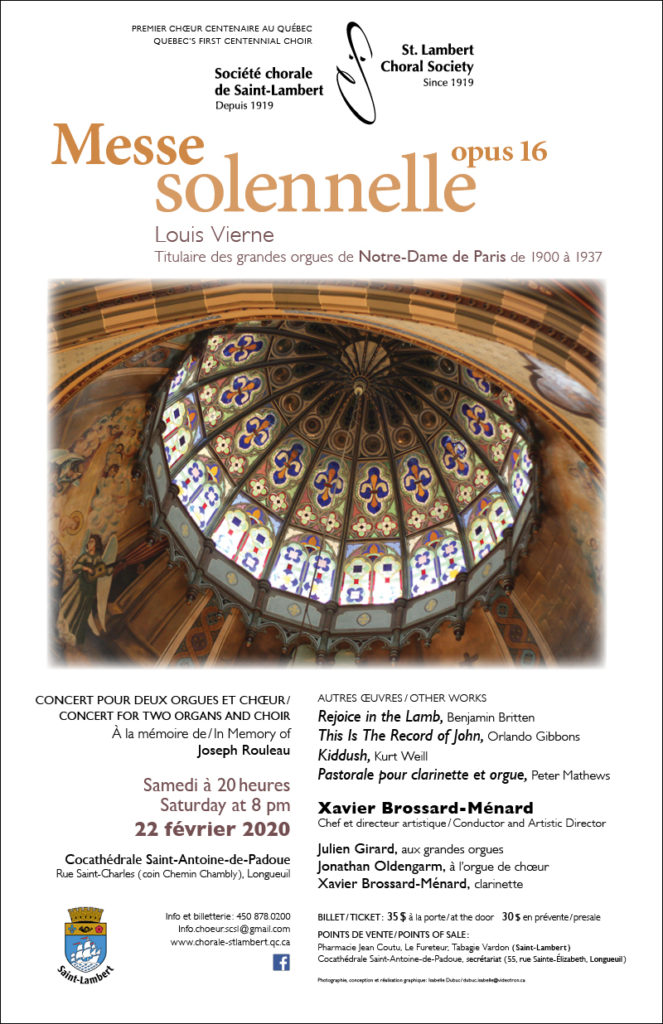 Église catholique de Saint-Lambert
Sunday, 24 February, 2019 15:00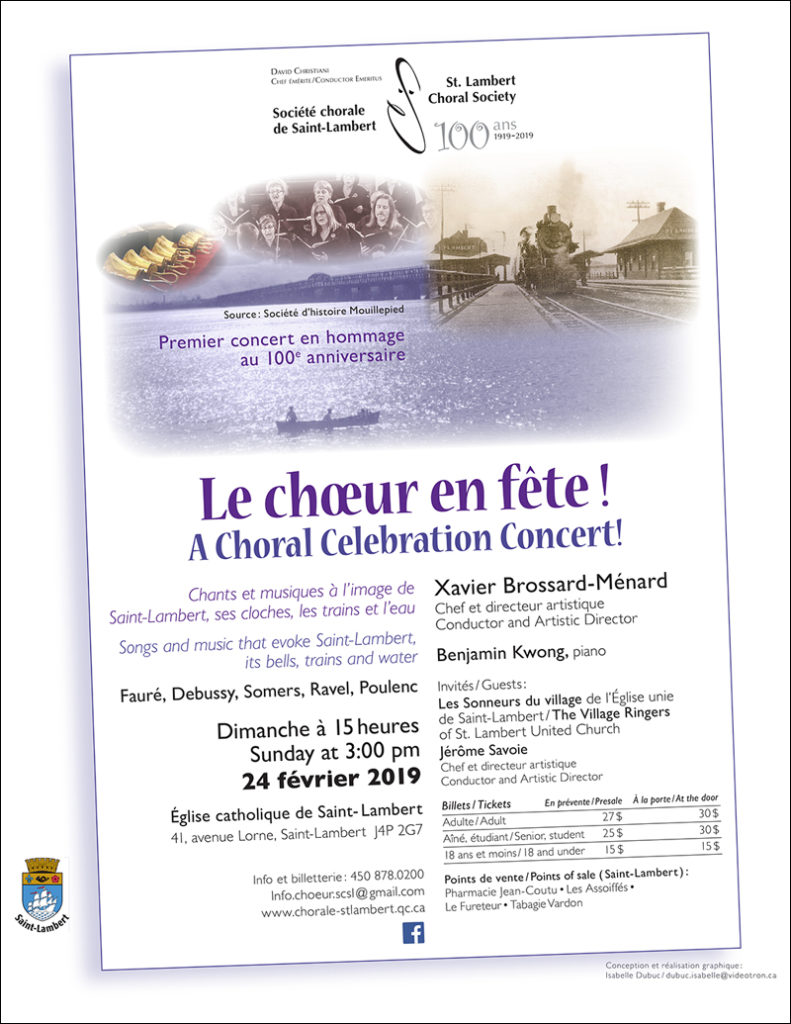 Centre multifonctionnel Hooper
Friday, 1 February, 2019 20:00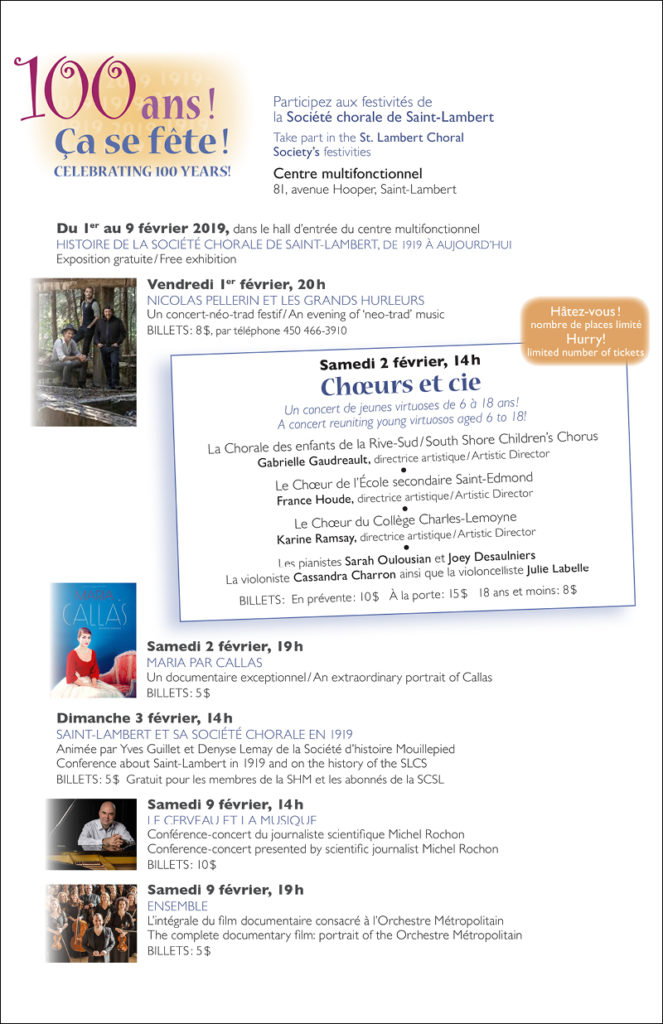 Salle Pratt & Whitney de Longueuil
Wednesday, 25 April, 2018 20:00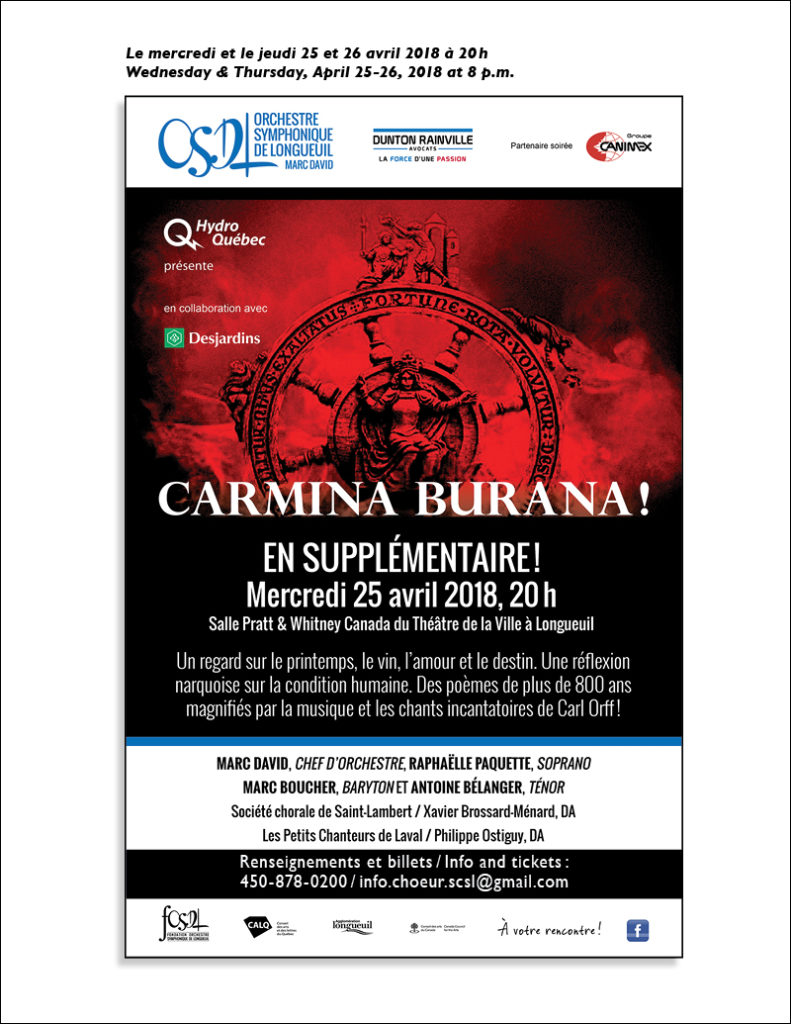 Église catholique de Saint-Lambert
Sunday, 18 February, 2018 15:00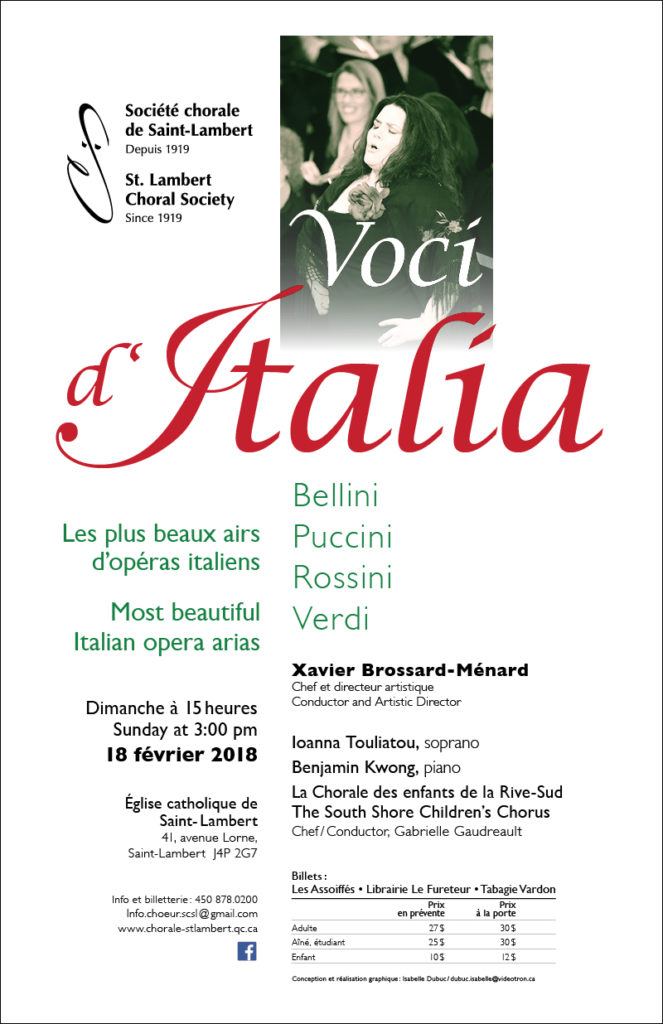 Église catholique de Saint-Lambert
Sunday, 19 November, 2017 15:00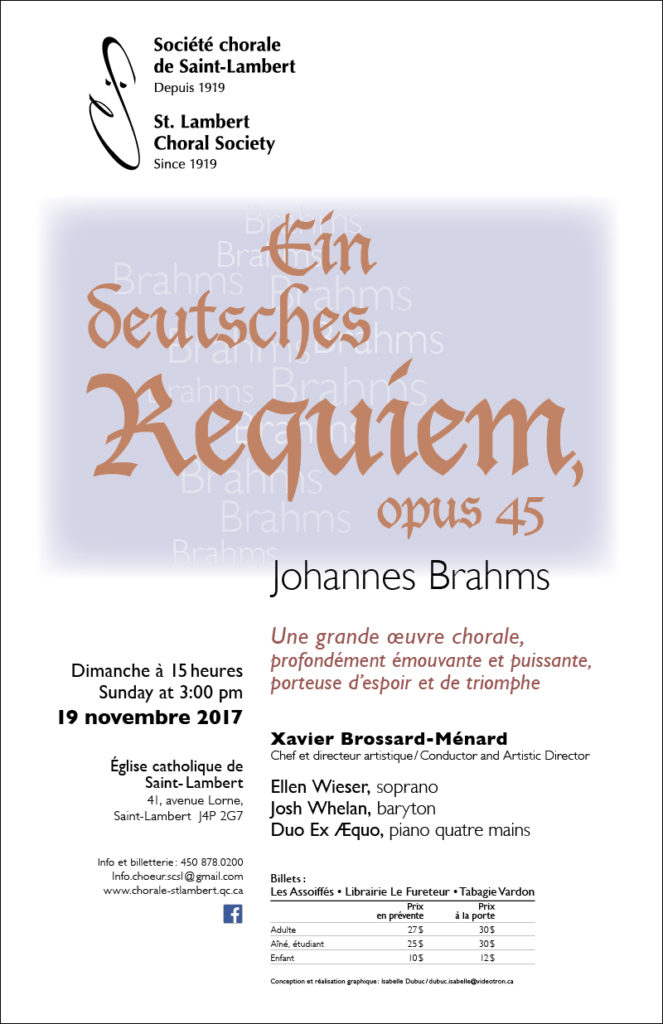 Église Unie de Saint-Lambert
Sunday, 7 May, 2017 15:00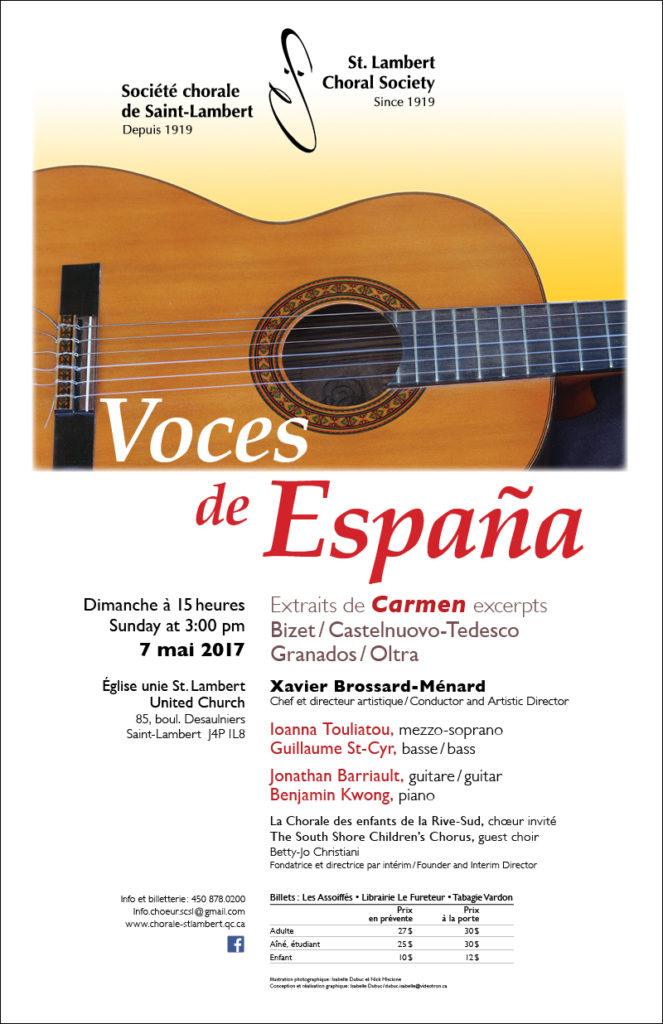 Splendeur et contemplation
Église catholique de Saint-Lambert
Sunday, 19 March, 2017 15:00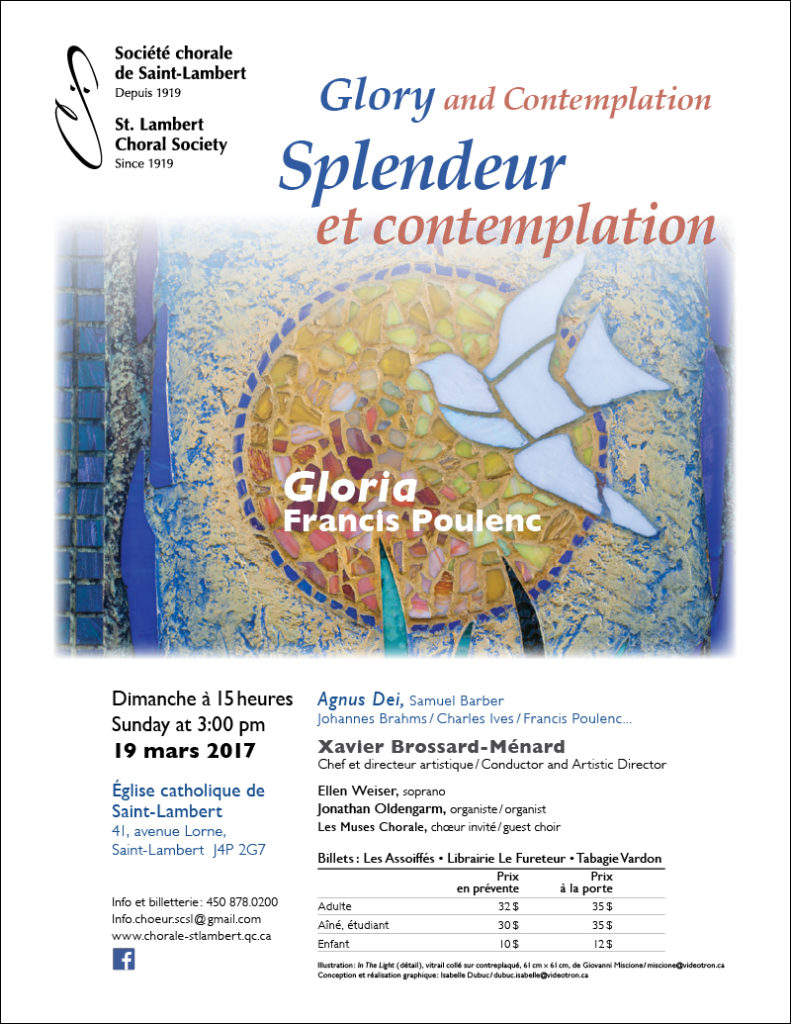 Église catholique de Saint-Lambert
Sunday, 27 November, 2016 15:00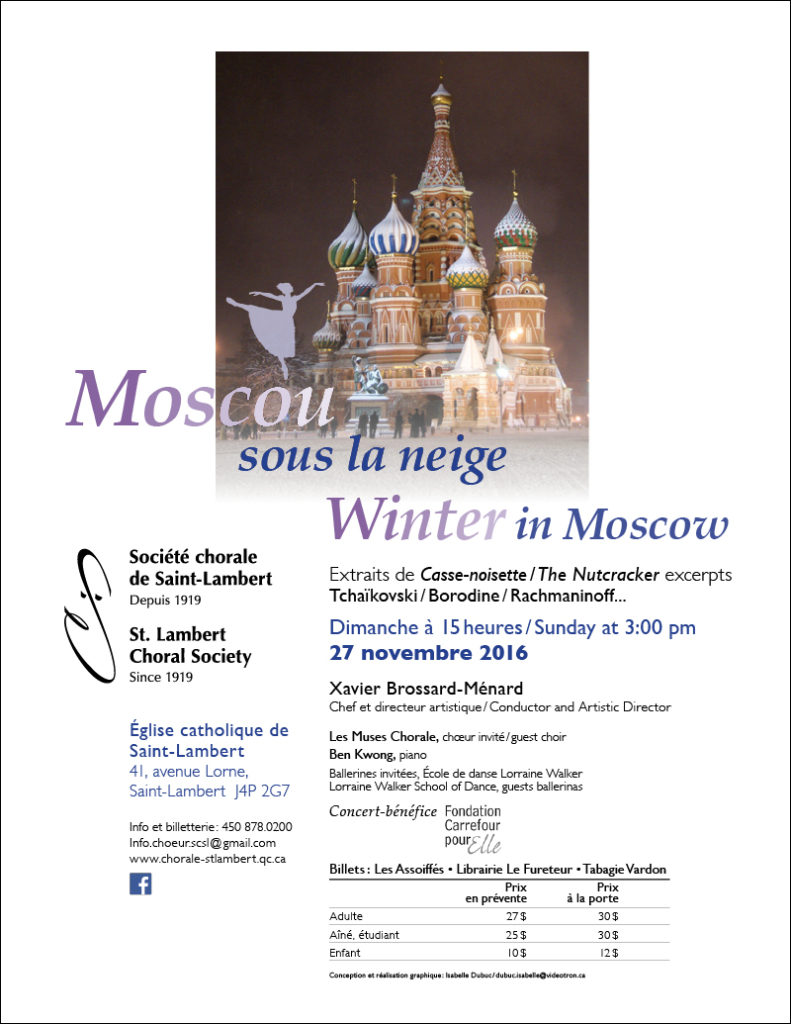 Voices of America / Voix d'Amérique
Église catholique de Saint-Lambert
Saturday, 30 April, 2016 15:00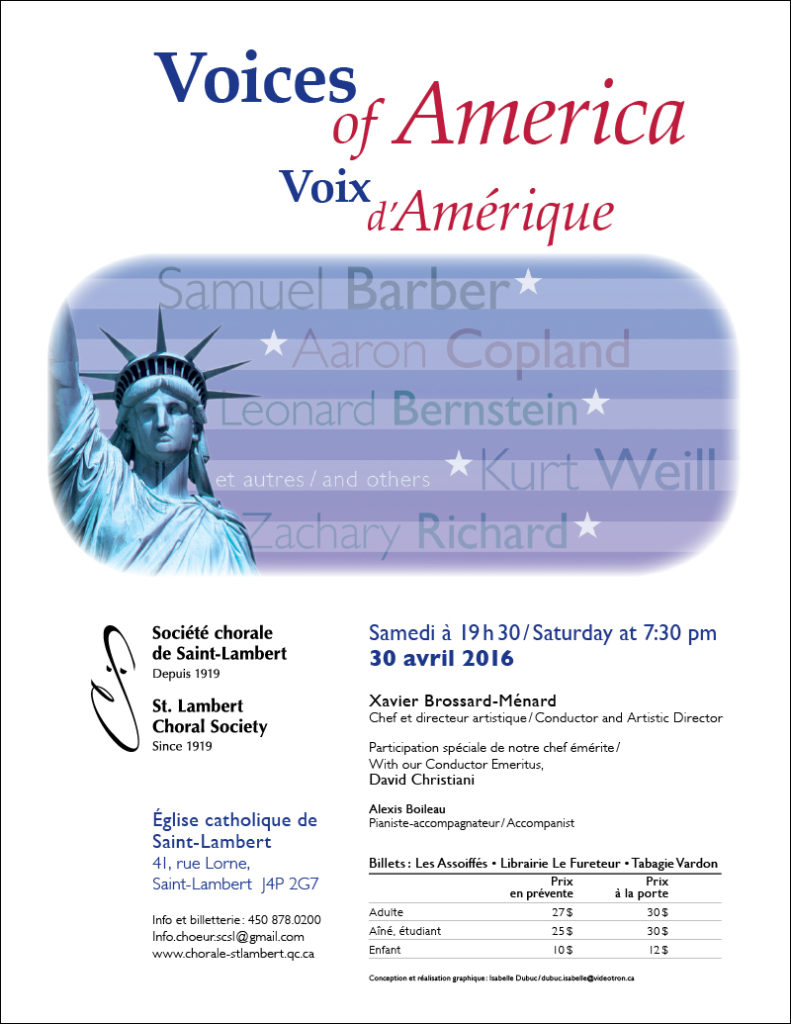 Église catholique de Saint-Lambert
Sunday, 20 March, 2016 15:00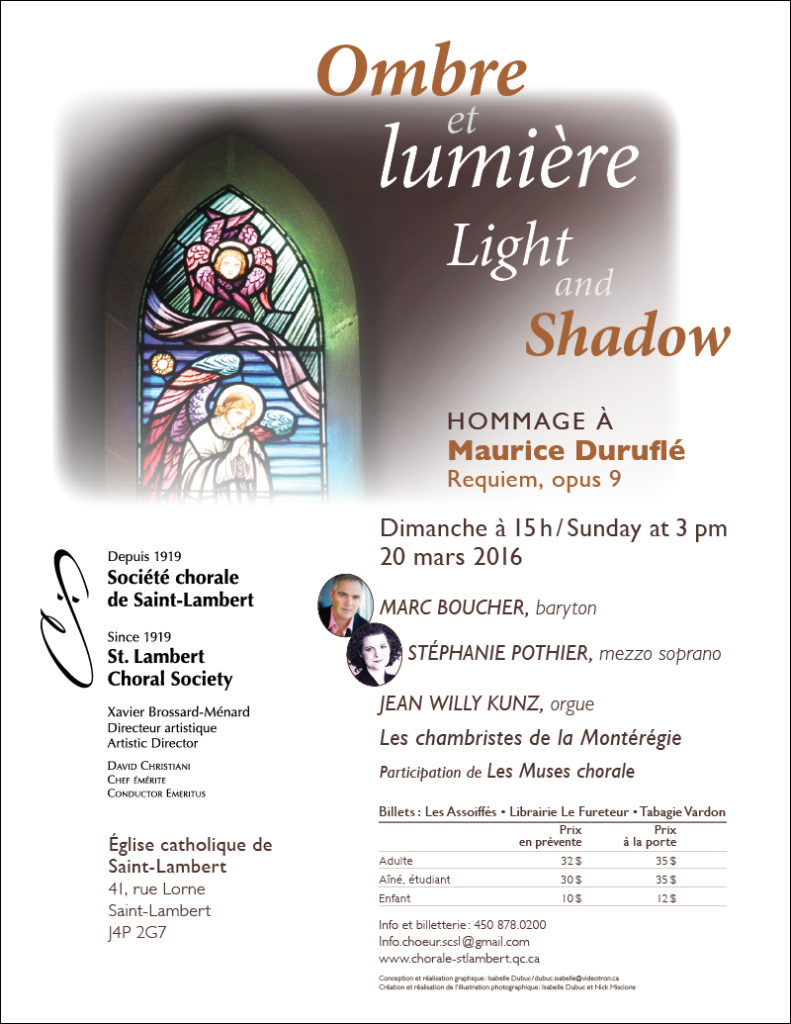 Paris & Londres sous la neige
Église catholique de Saint-Lambert
Sunday, 29 November, 2015 15:00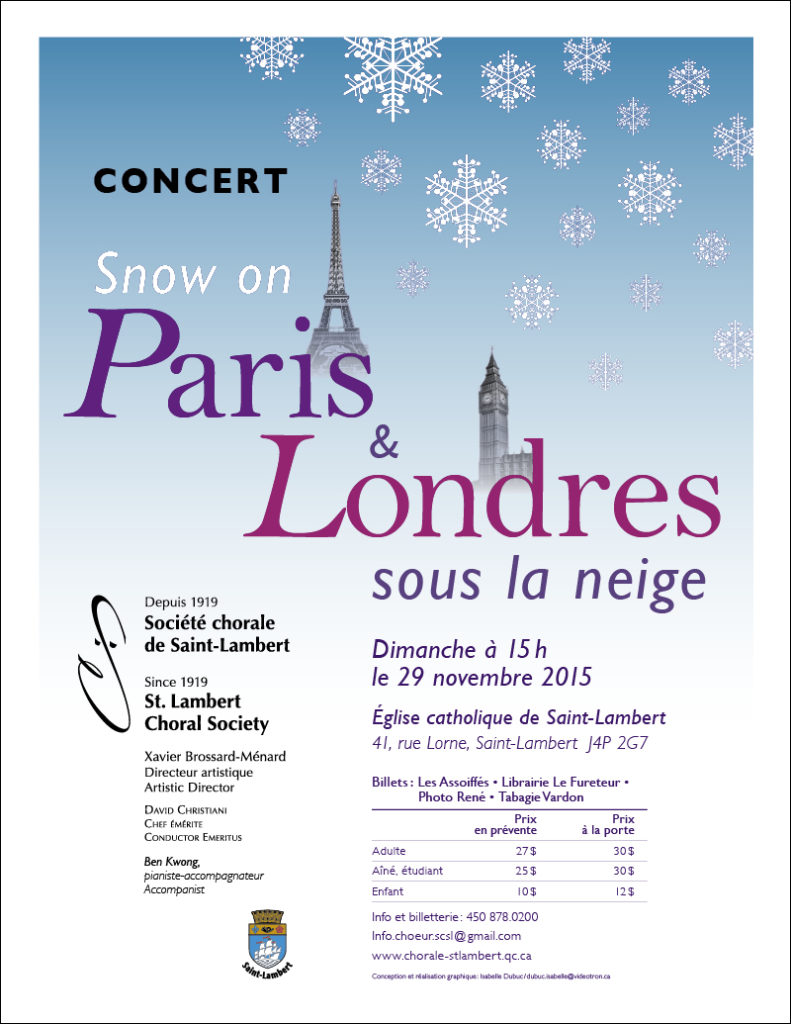 Église catholique de Saint-Lambert
Thursday, 23 April, 2015 19:30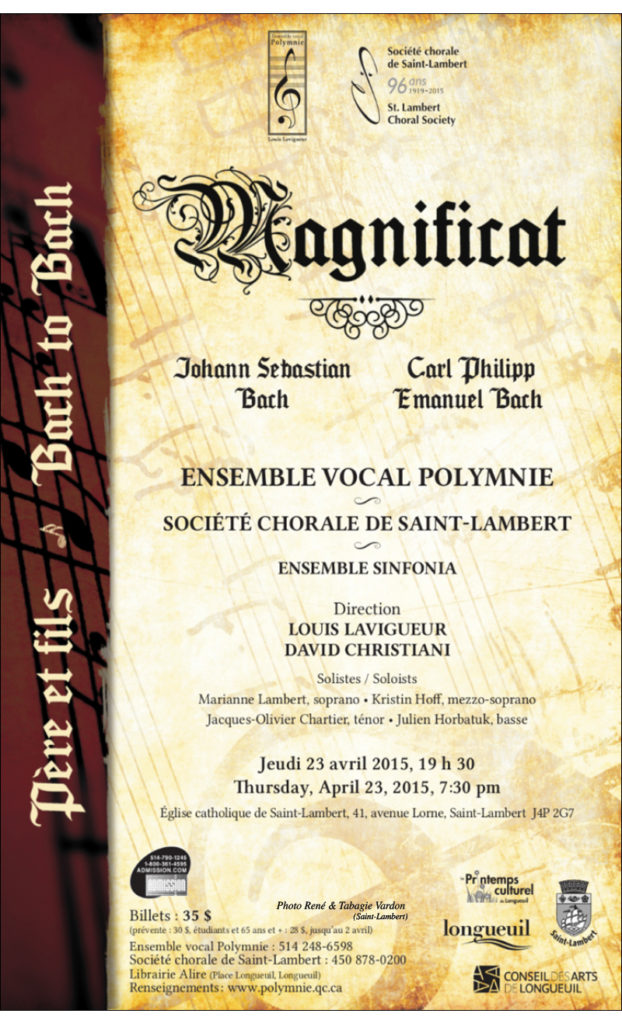 Saturday, 14 February, 2015 17:00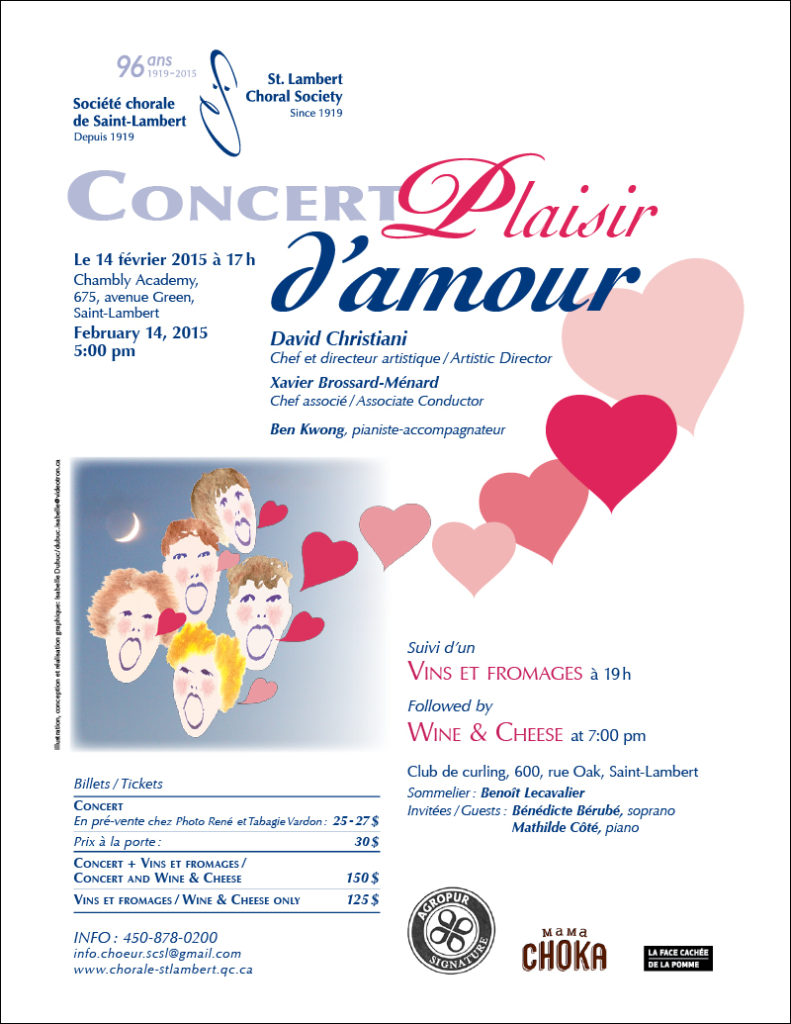 Église catholique de Saint-Lambert
Sunday, 30 November, 2014 15:00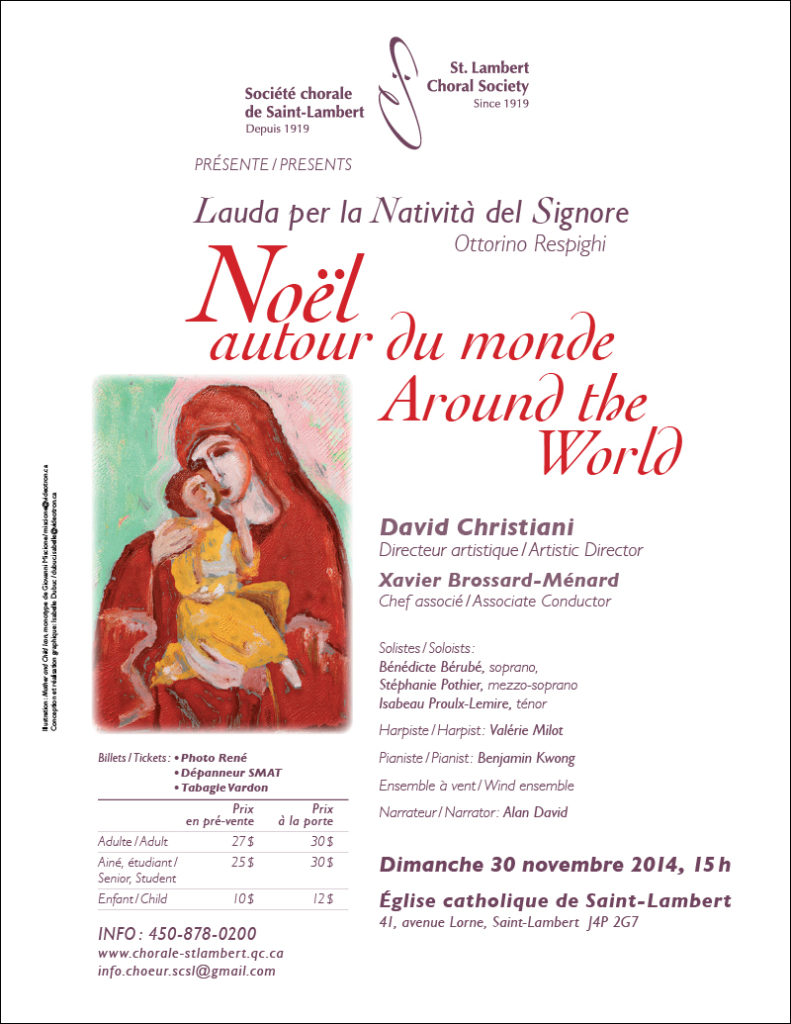 Église catholique de Saint-Lambert
Sunday, 4 May, 2014 15:00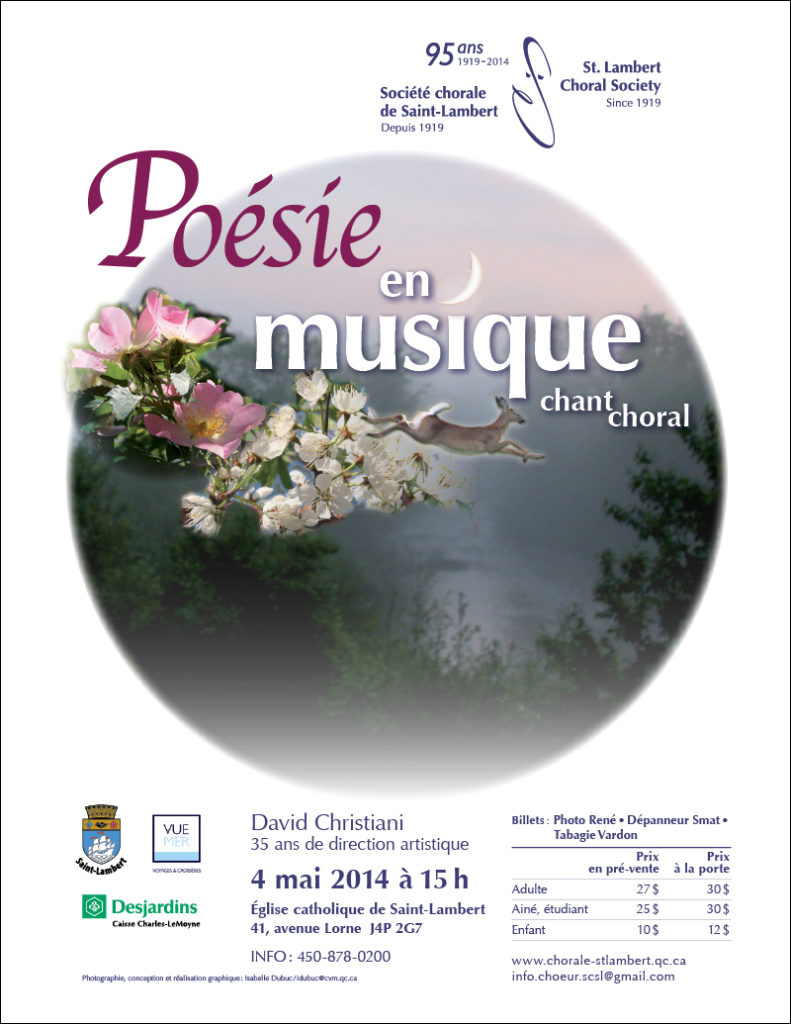 Église catholique de Saint-Lambert
Sunday, 16 March, 2014 15:00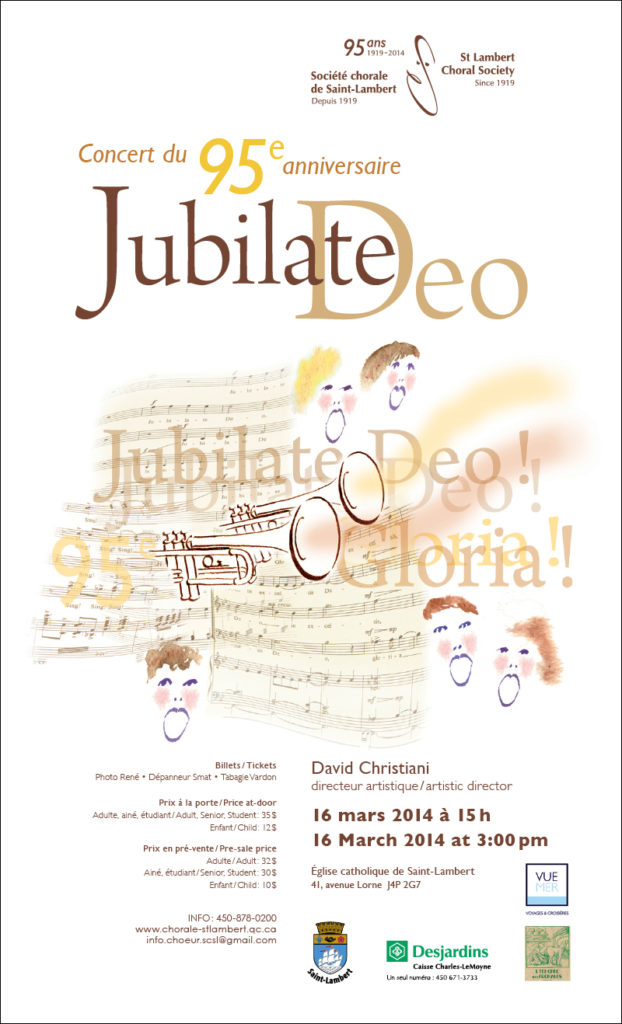 Église catholique de Saint-Lambert
Saturday, 30 November, 2013 19:30