We are happy to welcome you to our next concert in person!
To find out more: Subscribe to our NEWSLETTER and follow us on social media.
Église catholique de Saint-Lambert
Saturday, 14 May, 2022 19:30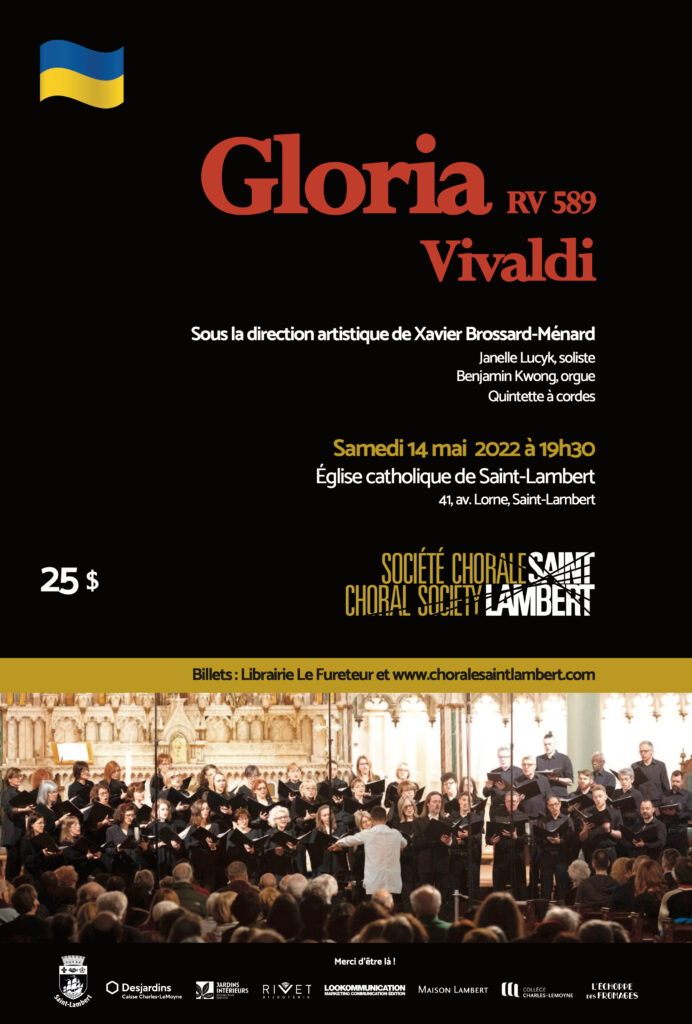 Tickets to be collected at the entrance upon presentation of the Paypal receipt.
Thank you for your purchase!