A CENTURY OF HISTORY: 1919-2019
1919
Founded in 1919, the St. Lambert Choral Society has its roots in a predominantly anglophone community (62%) which included almost 4000 souls… and many music lovers!
Already in the 1890s, several groups offered concerts and services, sometimes for pleasure, sometimes to help the poor or finance the construction of churches in this growing municipality. It is from this matrix that our institution, now a century old, has emerged today.
In 1919, Saint-Lambert was a residential suburb with mainly white-collar and specialist workers, enthusiasts for regattas, bowling and gardening, as Saint-Lambert also boasts the oldest horticultural society still active in Québec!
The era of operettas: 1919 to 1965
Responding to the tastes of the public at the time, the St. Lambert Choral Society – then known as the St. Lambert Amateur Operatic Society – initially presented operettas and comic operas from the English duo Gilbert & Sullivan, with one production per year. Some of the elaborate sets and sumptuous costumes will even be shown in Montréal, at the Théâtre Saint-Denis and the Chalet de la Montagne in the Mont-Royal Park.
When the costs of producing such performances explode in the mid-1960s, the institution must reconsider its focus.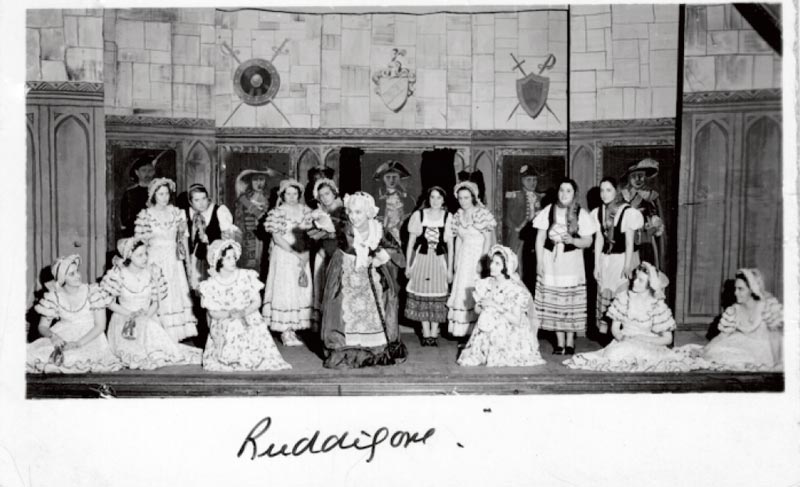 A necessary shift and a change of name
The Society now makes a shift in its repertoire and turns towards sacred choral works, masses, oratorios, Baroque music, classical music, extracts from operas and songs from various cultures around the world.
This turns out to be a wise choice that assures its survival and current success.
In 1971, the name St. Lambert Choral Society is adopted, and a bilingual status is formalised in 1991, with the group becoming La Société chorale de Saint-Lambert / St. Lambert Choral Society.
The repertoire is enriched under the direction of David Christiani, in his position for 35 years (from 1979 to 2015), then under the leadership of  Xavier Brossard-Ménard, who has led the choir from 2015 to 2022.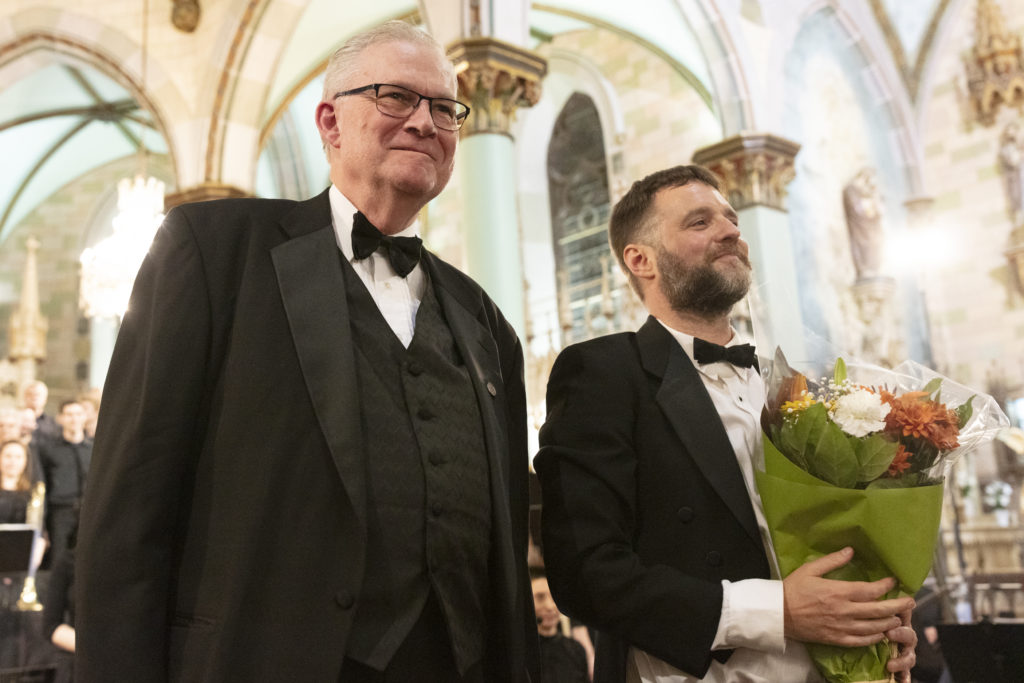 2019
The population of Saint-Lambert has quadrupled in the last century, and now stands at almost 22,000 people. It is now 79% francophone.
Cultural offerings have multiplied, and music is now accessible 24 hours per day, on all platforms.
The St. Lambert Choral Society also contributes to this exciting music scene by presenting high-quality productions in front of large audiences. Its two annual concerts are usually sold out. Our mixed, bilingual choir currently has about fifty choristers.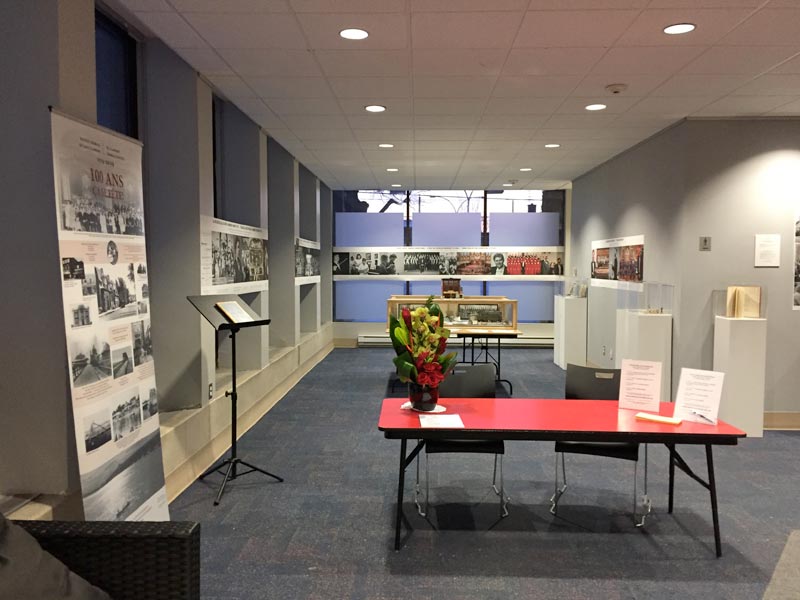 Our new artistic director
Gabrielle Gaudreault is the new choir director and artistic director of the SLCS.
Nineteenth in this position and the first woman to conduct our choir since its founding in 1919, Gabrielle holds a PhD in Choral Conducting from McGill University (2020).
Young and very talented, Gabrielle was included in the 2021 CBC list of the most promising classical musicians under the age of 30 in Canada. Her university research focused on the choral works of 20th century Québec composers.
Originally from Saint-Bruno-de-Montarville, our new conductor grew up in a family of particularly gifted musicians. Passionate about choral singing since her studies at Vanier College, and a fine teacher, she has worked with several children's choirs, amateur choirs and professional choirs.
Gabrielle was deputy conductor for maestro Kent Nagano at the Staatsoper Hamburg (2020), deputy conductor of the National Children's Chorus in Washington, D.C., and artistic director of the South Shore Children's Choir in St-Lambert (2017-2020).
She has also worked with us on several occasions, as accompanying pianist or substitute conductor (2017-2019). We have always appreciated her sensitivity, as well as her great musical and pedagogical skills.
This year, Gabrielle has also taken on the artistic direction of another large choir, the Ottawa Choral Society, as well as directing the Schulich Singers and the University Chorus of McGill's Schulich School of Music.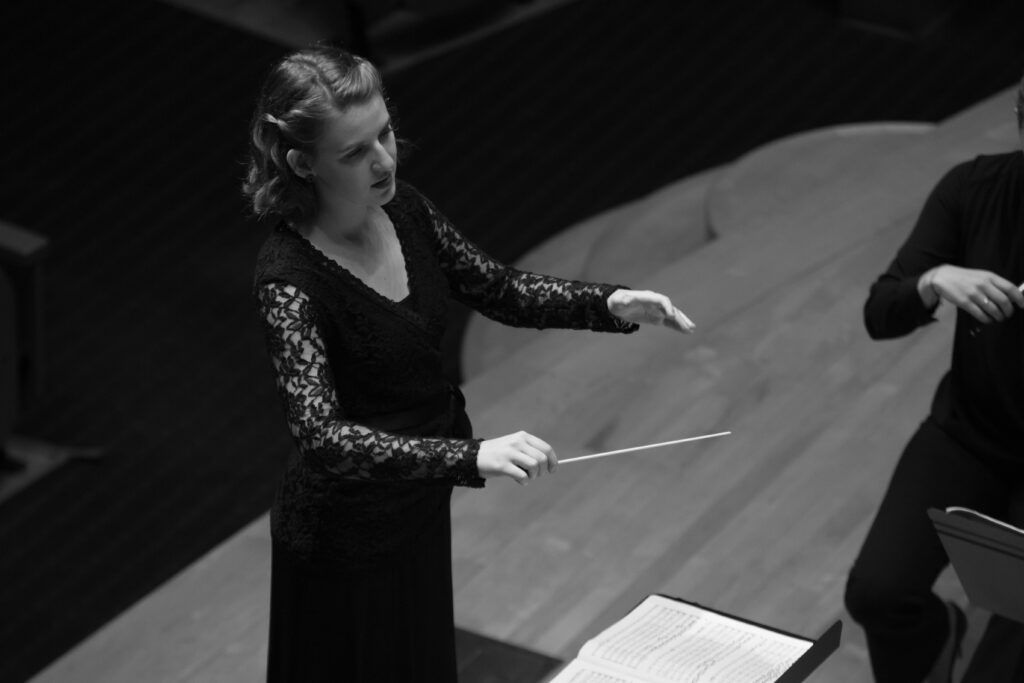 The St. Lambert Choral Society includes about fifty choristers coming from St. Lambert, from several surrounding towns in the Montérégie region, and from Montréal.
Our rehearsals take place every Tuesday from 7:00pm to 10:00pm in the Multifunctional Centre, 81 rue Hooper, in St. Lambert.
Sopranos
Sylvie Barthez
Carole Berthiaume
Odette Chabot
Marie-Josée Chapdelaine
Betty-Jo Christiani
Fiona Darbyshire
Josée Fabien
Monika Friedberg
Marissa Halil
Estelle Lalonde
Laura Prince
Louise Rousseau
Guylaine Saint-Pierre
Maria Tacu
Sophie Valentin
Altos 
Lucie Allyson
Geneviève Biraben
Elizabeth Bourdon
Adeline Chrétien
Caroline Dao
Claudine Genest
Liette Michaud
Louise Paré
Monique Paré
Anna Kay Walsh


Tenors
Diane Chevrier
Luc Lavoie
Valérie McLeod
Michel Raymond
Nathalie Richer
Bass-Baritones
Xavier Fugère
Michel Girard
Jean-Jacques Grill
Ernst Jouthe
Christopher LaRosa
Alexandre Lavrentyeva
Robert Lepage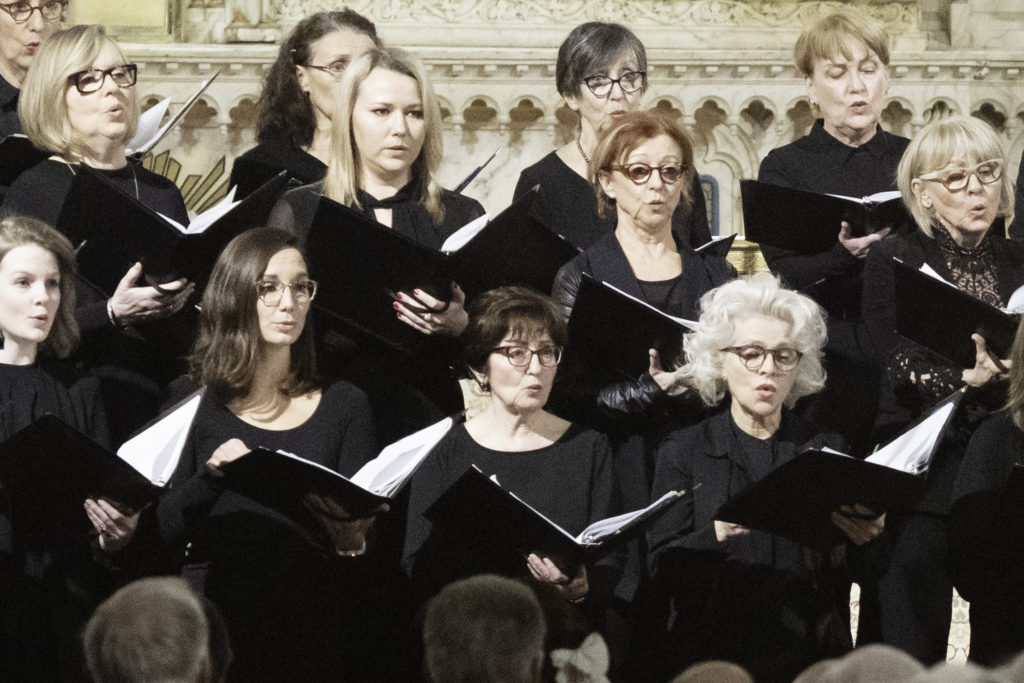 Benjamin Kwong: our rehearsal pianist
Benjamin Kwong is a Montreal-based pianist, coach, and music director. Having completed his Bachelor's and Master's degrees at McGill University in piano performance, he now works as a vocal, instrumental and choral pianist, and chamber musician. He is the choral pianist for the St. Lambert Choral Society since 2015.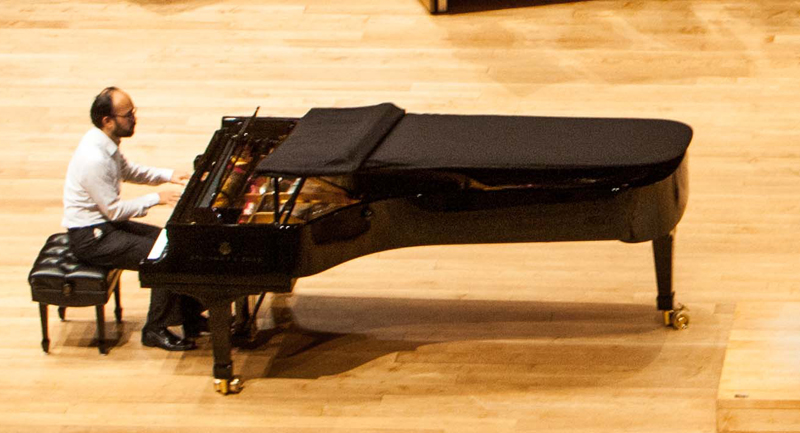 The SLCS is an incorporated, not-for-profit organization governed by an all-volunteer board of directors.
President: Louise Rousseau
Vice-President: Marie-Josée Chapdelaine
Treasurer: Jean-Jacques Grill
Secretary: Elizabeth Bourdon
Directors:  Adeline Chrétien, Michel Girard and Marissa Halil.
Our revenues come from diverse sources, and all fundraising activities are used uniquely for paying our expenses related to the production of our concerts.
Annual dues from choristers

Sale of individual tickets

Grants, sponsorship and advertisements

Corporate and private donations
The SLCS provides official income tax receipts for each deductible part.
To communicate with one of the members of the board of directors, please send an email to the address below:
Il n'y a pas de publication à afficher pour le moment...
Next auditions : January 2024
The St. Lambert Choral Society is always looking for choristers for all sections. Do you have choral singing experience and a basic, intermediate or advanced level of musical training? Do you have a good musical ear, would you like to perform great tunes from the repertoire with a dynamic and inspiring conductor? Then this choir is definitely for you. 

To audition, please fill out the following form:
Contact
[email protected]
514-953-0293
REHEARSALS
Every Tuesday from 7:00 pm to 9:45 pm at Centre multifonctionnel HOOPER
(81 Av. Hooper, Saint-Lambert, QC)

Private access for choristers